Turtle Beach Recon 500 Wired Multiplatform Gaming Headset - Black
This Recon 500 Gaming Headset from Turtle Beach will deliver unrivalled, high-quality audio & crystal clear chat due to its 60mm speakers & high-sensitivity unidirectional mic! The widely compatible, memory foamed cushion is perfect for every gamer!
Key Features
Top selling wireless gaming headset - you will get the best quality headphones
Unrivalled audio quality
3.5mm audio jack - 4ft wire
Uni-directional mic with flip-to-mute feature
Ultimate comfort - memory foam cushioned pads
Wide range of compatibility inc PS5 & Xbox Series X & Z
Descripción
Hear a revolution in gaming audio with the Turtle Beach Recon 500. Featuring first-of-their-kind 60mm Eclipse Dual Drivers delivering stunning sound with dedicated woofers and tweeters, engineered with AccuTune for acoustic perfection. Keep in touch with your teammates (or taunt your enemies) on the removable TruSpeak noise-cancelling mic delivering clear, pro-level comms. Play in comfort - even during marathon sesions - thanks to breathable memory foam ear cushions and a durable, lightweight, metal-reinforced headband. And its simple wired connection works perfectly on any device using a standard 3.5mm jack, so your Recon 500 is always ready for battle, no batteries required.
Top selling wireless gaming headset - get the best quality
Turtle Beach are the number 1 gaming headset brand. They offer everything you need for gaming, working and every day music listening, including ultimate comfort, audio experience and battery life.
Not only are Turtle Beach headsets known for being the highest quality headsets on the market for the price, these Recon 500 headsets are currently the best selling headset around. Turtle Beach have added even more features to this headset, like the moveable mic and prospecs technology which allows for gaming friendly comfort over long gaming sessions.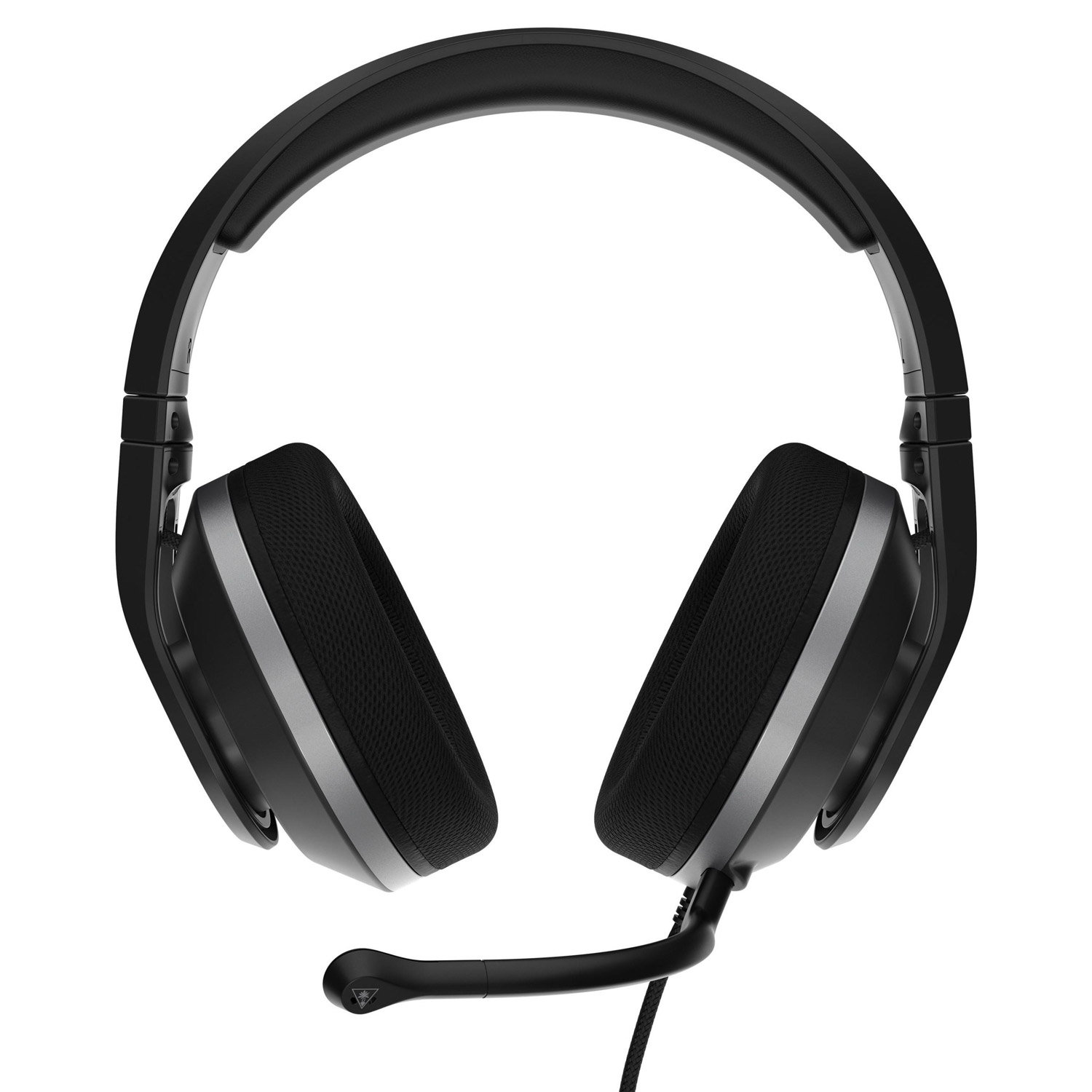 Unrivalled audio quality - patented technology, unique to Turtle Beach Recon 500
Patented, industry-first dual drivers are designed with separate chambers that control low and high frequencies for vastly improved audio detail over a conventional driver. The larger 60mm size produces a massive soundstage for an ultra-realistic gaming experience.
3.5mm audio jack - 4ft wire
With the 3.5mm connection standardised across the majority of devices, including the Nintendo Switch, meaning that no matter where you are and what you're connecting, you can be sure that this headset will come in handy.
As it is wired, you don't need to worry about the headset ever dying mid game - allowing you to focus on what matters.
Uni-directional mic with flip-to-mute feature
Developed for professional gaming, the TruSpeak uni-directional, noise-cancelling microphone delivers clear, reliable chat and removes easily for use when chat isn't needed. When the microphone boom is down (i.e., horizontal, at mouth level), the microphone is active. Whilst when the microphone boom is up (i.e., vertical), the microphone is muted. This allows you to quickly turn on the mic or turn it off, depending on what you need. If someone comes into the room, you can simply push the mic boom up to mute and have a private conversation. Once they've gone, push it back down to mouth level to carry on with your conversation with friends.
Ultimate comfort - memory foam cushioned pads
Turtle Beach is made with comfort in mind. The Recon headset has a completely new shape, making them even more comfortable and a better fit onto your ears for gaming comfort. The breathable ear cushions, will stop your ears getting uncomfortably hot when wearing them over time.
As well as high-quality, padded cushions, Turtle Beach have introduced ProSpecs technology. One of the main issues as a glasses wearer is that headsets can press down your glasses, making it uncomfortable, with ProSpecs technology, this is no longer an issue.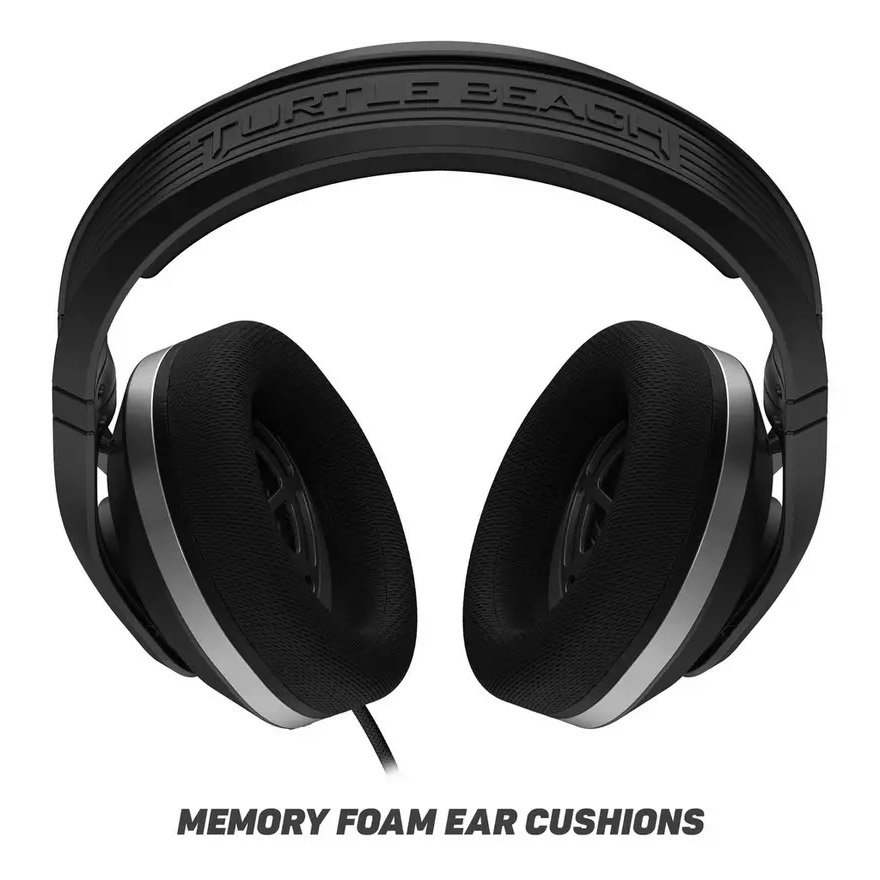 Wide range of compatibility
Turtle Beach allow you to make the headsets work best for you, no matter the situation. As long as the device you're connecting to has a audio jack or a audio jack converter, these headsets will work perfectly. Whether you prefer PlayStation, Xbox or even mobile gaming, these headsets will work perfectly with any compatible device! Enjoy the simplicity and superiority of a direct connection from your headset to your console with this Recon 500 headset– no charging & a thin, easy to use wire.
You could even use these headsets for work! With these high-quality headsets, you'll never have to ask a colleague to repeat themselves again, nor will they have to ask you to repeat yourself - as the microphone will pick up all noise!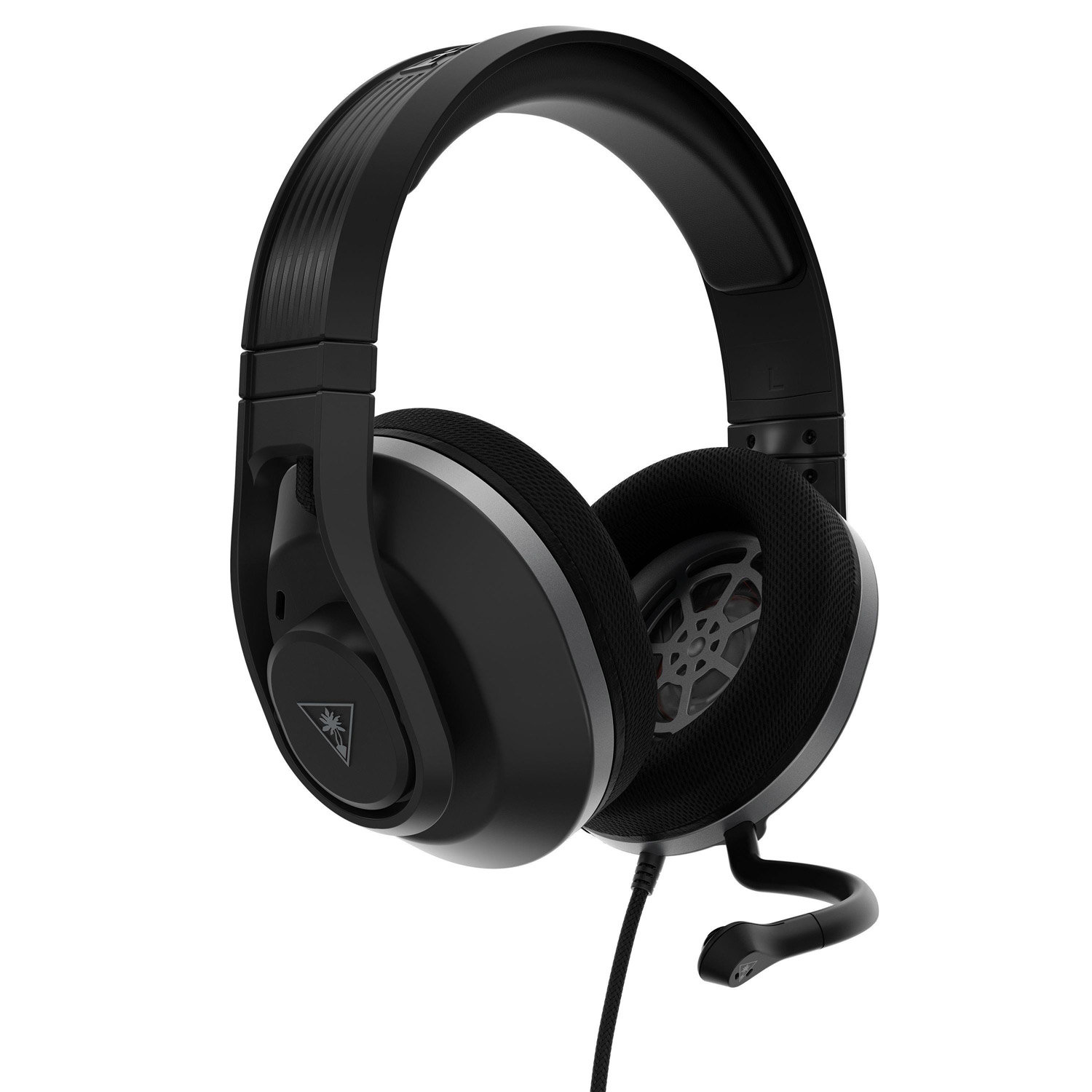 Detalles Clave
| | |
| --- | --- |
| Part No | TBS-6400-02 |
| UPC | 0731855064007 |
| Referencia | 85694 |
| Color | Negro |
| Brand Name | Turtle Beach |
Videos
Envío y Devoluciones
Envío ordinario 4,50€
Lo entregará su cartero habitual. Si entra en el buzón se depositará ahí, sino se le dejará el papel amarillo para que pase a buscarlo por la oficina de Correos correspondiente. No incluye número de seguimiento. El plazo de entrega aproximado es de 6 a 8 días laborables (de Lunes a Viernes).
DHL 24/48h 26,99€
Lo entregará DHL Express. Incluye número de seguimiento y se solicitará firma. El repartidor siempre lo entregará en mano y suele llamar antes de realizar la entrega. El plazo de entrega suele ser de 24h, excepto en localidades más apartadas que son 48h (de Lunes a Viernes).
Si tu pedido es menos de 150€ (sin incluir gastos de envío), el IVA ya está incluido en el precio que sale a la hora de realizar el pedido. No habrá portes adicionales a la hora de entregar el pedido. Para más informaciones, ver la sección de información de envío.
Negativa a pagar cargos - Política de devoluciones
Si se niega a pagar los derechos de importación o el IVA recaudado sobre su envío, esto puede resultar en que el envío sea devuelto a Mobile Fun. En este caso, todos los cargos de devolución relacionados más un cargo mínimo de administración de £ 5.00 (o moneda equivalente al tipo de cambio actual) se cargarán contra el monto final de su reembolso.