Official Samsung Galaxy Buds 2 Wireless Earphones - White
DESCATALOGADO
- no disponible para comprar
Samsung brings you the next generation of cutting edge technology with the Galaxy Buds 2 in white! Featuring ANC, 2 way speakers & 360 surround sound just to name a few, the wireless Buds2 can truly be music to your ears with the power to play your way
Otros clientes también compraron
| | |
| --- | --- |
| | |
---
| | |
| --- | --- |
| | |
---
Key Features
2-Way Speakers For Studio Sound
Tuned Into What Surrounds You
Ambient Sound
Conversation Mode
Enhanced Adaptive Mics
Seamless Connection To Carry On The Fun
Fit To Keep Up And Stay With You
Descripción

Get lost in what you love. Galaxy Buds2 opens a new world of audio experience with well-balanced sound, unmatched comfort fit, ANC and seamless connectivity to your phone and watch. Easier controls and better feedback keep you immersed when working out, gaming or jamming to your beats.
2-Way Speakers For Studio Sound
From the highest treble to the deepest bass, notes come through beautifully, thanks to custom-built 2-way speakers with sound by AKG. Galaxy Buds 2 offer the most immersive sound experience on Galaxy Buds, whether you're listening to a new album or the audiobook for your next road trip. Fitted with a tweeter for clear high notes and a woofer for rich and powerful bass, these are the Buds 2 for the next generation.
Tuned Into What Surrounds You
Two microphones detect ambient noise while Active Noise Cancelling blocks unwanted sound. Background noise can be reduced up to 98% to keep you fully immersed in your music, games, audio books and your favourite podcasts. Microphones on the inside and outside monitor noise in real-time. Choose the ANC level to dial the world up or down with an intelligent algorithm that cancels out the noise: turn it to High on a noisy bus, or use Low in a quiet library - no need to change the volume.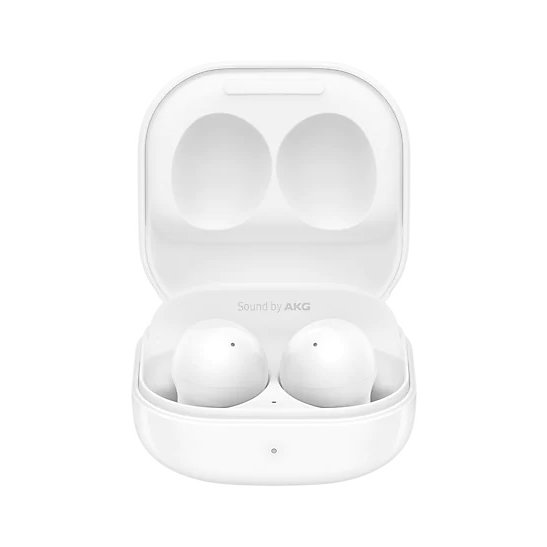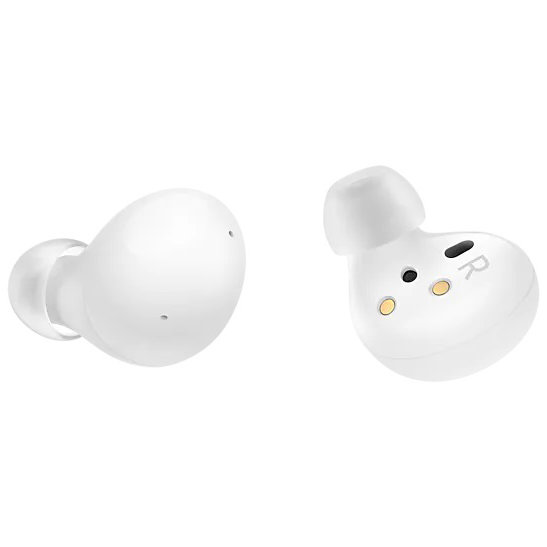 Ambient Sound
You don't have to take your earbuds out to join the conversation. You can hear voices with clarity and in real-time. With an intelligent algorithm raising the volume of the environment through four levels, you don't miss out on important parts of the discussion.
Conversation Mode
Voice Detect instantly switches from ANC to Ambient sound when it hears your voice. Like when you're at a cafe using ANC to block outside noise, tell the barista your order and ANC automatically turns off when you speak. These intelligent buds turn down for your conversation, even if you're using Ambient Mode or have ANC turned off, by lowering the volume of your music and focusing the microphone on the person speaking to you.
Enhanced Adaptive Mics
The Galaxy Buds 2 are built with the next-generation adaptive dual microphone technology which makes background noise a thing of the past. The Galaxy Buds 2 recognise your surroundings, switching between inner and outer mics to keep unnecessary noise out of your conversation. Enjoy crystal clear calls and unparalleled voice quality with 2 innovative outer mics that pick up your voice and preserve it against background noises.
Seamless Connection To Carry On The Fun
Give yourself the freedom to watch and listen on whichever screen you want. Galaxy Buds 2 let you pair and switch seamlessly between your Galaxy devices or any other Bluetooth compatible device so you don't miss out on any of the action.
Fit To Keep Up And Stay With You
Galaxy Buds 2 carry an innovative design introducing ergonomics and incredibly advanced, lightweight materials for a 24/7 fit. This revolutionary slim fit keeps them snug within your ears during all types of activities including the gym and exercising or even just taking your scarf and jacket off!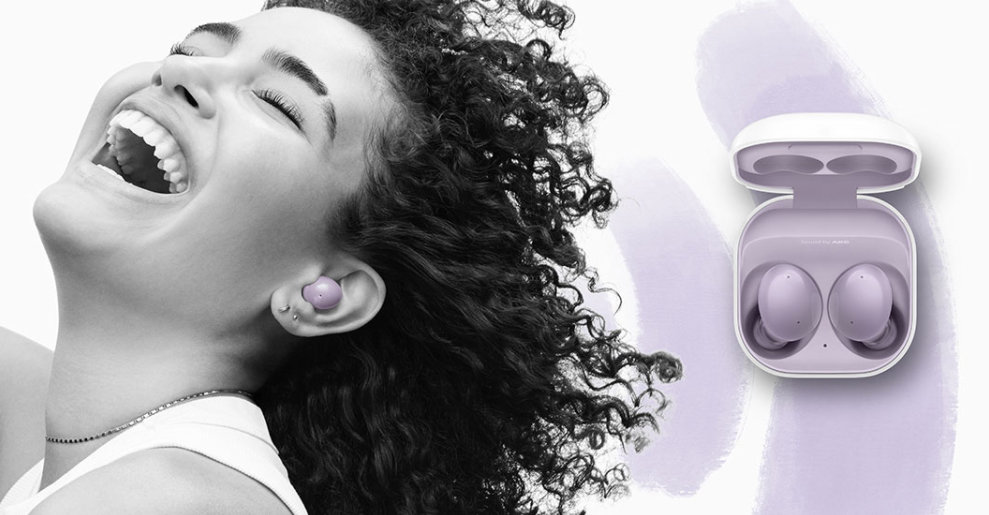 Detalles Clave
| | |
| --- | --- |
| Part No | SM-R177NZWAEUH |
| UPC | 8806092507432 |
| Referencia | 86594 |
| Color | Blanco |
| Brand Name | Samsung |
Envío y Devoluciones
Envío ordinario 4,50€
Lo entregará su cartero habitual. Si entra en el buzón se depositará ahí, sino se le dejará el papel amarillo para que pase a buscarlo por la oficina de Correos correspondiente. No incluye número de seguimiento. El plazo de entrega aproximado es de 6 a 8 días laborables (de Lunes a Viernes).
DHL 24/48h 29,50€
Lo entregará DHL Express. Incluye número de seguimiento y se solicitará firma. El repartidor siempre lo entregará en mano y suele llamar antes de realizar la entrega. El plazo de entrega suele ser de 24h, excepto en localidades más apartadas que son 48h (de Lunes a Viernes).
Si tu pedido es menos de 150€ (sin incluir gastos de envío), el IVA ya está incluido en el precio que sale a la hora de realizar el pedido. No habrá portes adicionales a la hora de entregar el pedido. Para más informaciones, ver la sección de información de envío.
Negativa a pagar cargos - Política de devoluciones
Si se niega a pagar los derechos de importación o el IVA recaudado sobre su envío, esto puede resultar en que el envío sea devuelto a Mobile Fun. En este caso, todos los cargos de devolución relacionados más un cargo mínimo de administración de £ 5.00 (o moneda equivalente al tipo de cambio actual) se cargarán contra el monto final de su reembolso.