Goobay iPhone 11 Qi Wireless Charging Pad - Black
Enjoy the cable-free convenience of wireless charging with this compact, lightweight Qi wireless 5W pad from Goobay. Fully compatible with all the latest smartphones including the iPhone 11. 1M Micro USB cable included!
¿Por qué comprar?
Fast wireless charging on the go for compatible devices
1.4x faster than standard Qi wireless charging pads
Lightweight, portable build
LED indicator
Compatible iPhone 11
Descripción

Note: please ensure your smartphone is compatible with Qi before purchasing this item. In order to do so, simply click the banner above.
Wireless charging on the go for compatible devices
With the Goobay Portable Qi Wireless Charger, you can enjoy the benefits of wireless charging anywhere you go. Simply place your Qi-compatible smartphone or device on the pad and watch the battery spring back to life - no cables attached to your phone or tangled wire nests required.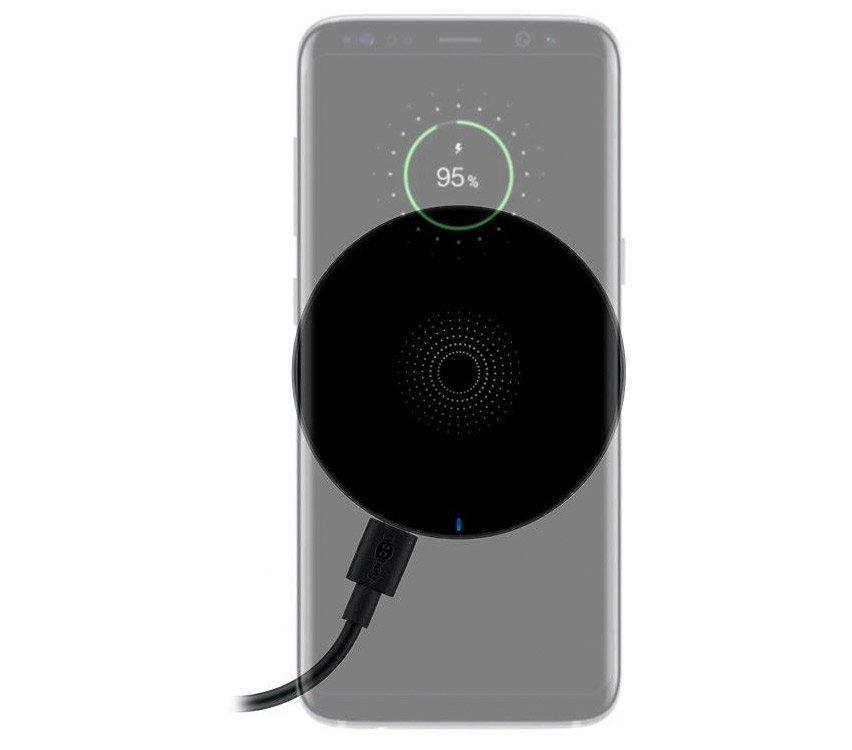 This amazing process utilises induction coils to send an electrical current from the pad to your phone, eliminating the need for power to travel along wires. Take advantage of this futuristic technology with the Qi Portable Charger from Goobay.
Slim, compact and lightweight design
Thanks to a considerate, slim design, this Qi pad will look great and function perfectly in any environment - from home to office to hotel room and anywhere else you care to name. An unobtrusive yet attractive semi-transparent design ensures that the Goobay Wireless Charging Pad enhances the aesthetic of any room in which it finds itself.

LED indicator
The Goobay Portable iPhone 11 Qi Fast Wireless Charging Pad features a built-in LED indicator, which shows blue when the pad is charging your device. In addition, if your device is not correctly positioned on the pad, the LED indicator will flash until the device is in the correct position.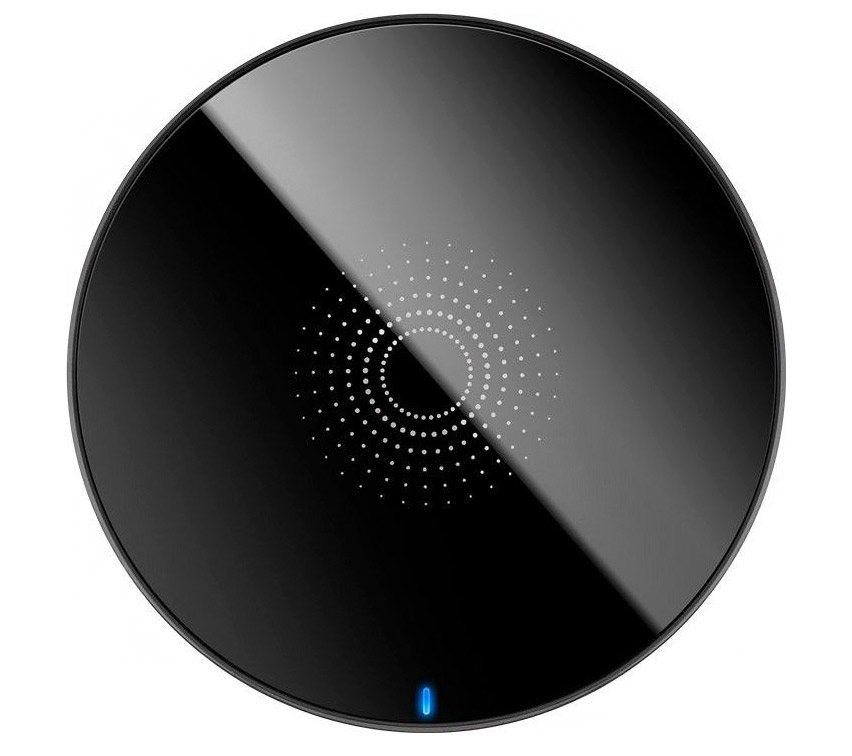 1m Micro USB cable included
The cable included with this pad is 1m in length - the perfect balance between utility and elegance. This cable is not so long that it will get in the way or trip you up, but it's long enough that you can set the pad down anywhere.

Compatible with all Qi-enabled smartphones
Any smartphone which has Qi wireless technology can utilise this pad's charging capabilities. If your phone doesn't have Qi, don't worry - we sell a range of adapters, one of which is sure to be perfect for your device.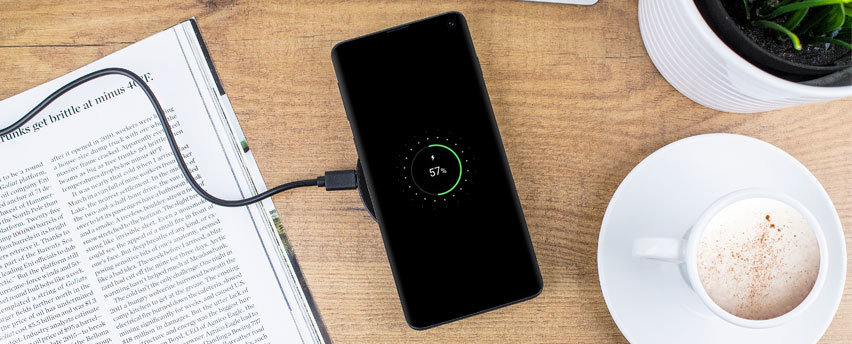 Specifications
Output Voltage: 5V
Max. Power: 2000mA
Weight: 40g
Wattage Power: 5W
Detalles Clave
| | |
| --- | --- |
| Part No | 59877-IP11 |
| Referencia | 76993 |
Envío y Devoluciones
Envío ordinario 2.99€
Lo entregará su cartero habitual. Si entra en el buzón se depositará ahí, sino se le dejará el papel amarillo para que pase a buscarlo por la oficina de Correos correspondiente. No incluye número de seguimiento. El plazo de entrega aproximado es de 6 a 8 días laborables (de Lunes a Viernes).
Envío certificado 8.49€
Lo entregará Correos o Zeleris, dependiendo de la localidad. Incluye número de seguimiento del paquete y se solicitará firma en su entrega. El repartidor siempre se lo entregará en mano. El plazo de entrega oscila entre los 4 y 6 días laborables (de Lunes a Viernes).
DHL 24/48h 19.49€
Lo entregará DHL Express. Incluye número de seguimiento y se solicitará firma. El repartidor siempre lo entregará en mano y suele llamar antes de realizar la entrega. El plazo de entrega suele ser de 24h, excepto en localidades más apartadas que son 48h (de Lunes a Viernes).