Add Wireless Charging to Any Device: Olixar Ultra-Thin USB-C 10W Wireless Charger Adapter
Add wireless charging to your USB-C devices that are not wireless charging enabled with this 10W Olixar Ultra-Thin Wireless Charging adapter. Once attached to the back of your phone, put your case back on and charge away, completely wire-free.
Otros clientes también compraron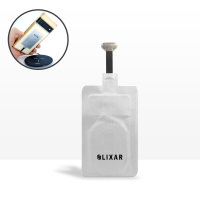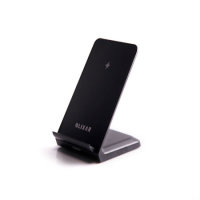 Key Features
Add wireless charging to any USB-C device
Compatible with all wireless chargers
Compatible with cases up to 5mm thick
Ideal accessory for wireless charging car holders
Helps declutter your desk
Descripción


Add wireless charging to any USB-C device
The Olixar 10W Ultra-Thin USB-C Wireless Charging Adapter enables wireless charging on any of your USB-C devices, including the Samsung Galaxy A range, Nokia, Google Pixel, OnePlus and many more phones that don't come with wireless charging. Simply connect the adapter to your device via the USB-C port, place the wireless adapter patch on the back of your device, put your case back on and start using any wireless charger of your choice!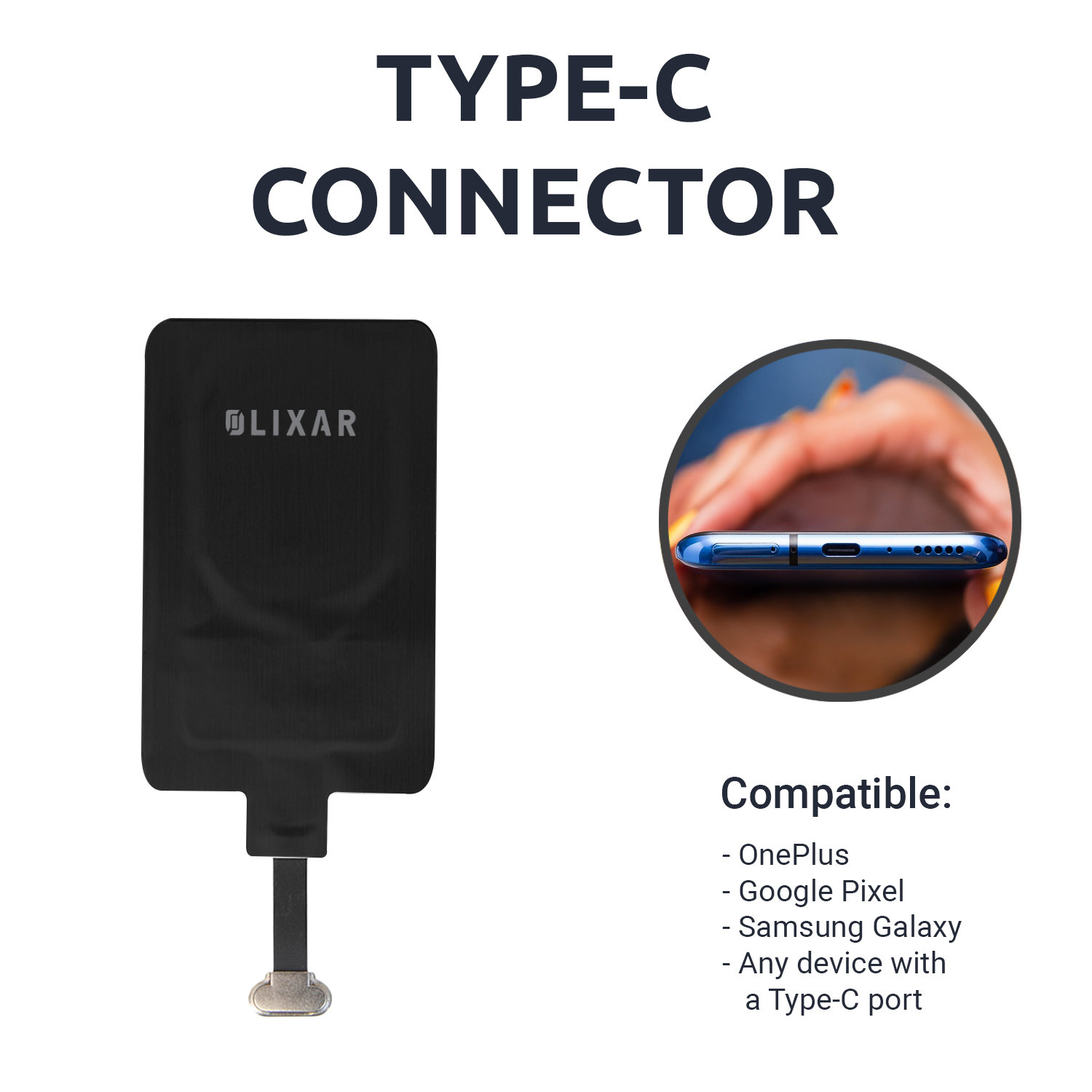 Compatible with all wireless chargers: car phone holders, docks, stations or pads
The Olixar Ultra-Thin Wireless Charging Adapter is compatible with wireless pads, car holders and docks, so you can choose the accessory that best suits your needs. Whether that's a dock so you can still see your phone whilst it's charging, a car charger to allow your device to get full charge whilst you drive or a pad to help decrease temptations of viewing your phone whilst you work or sleep, the choice is yours with Olixar.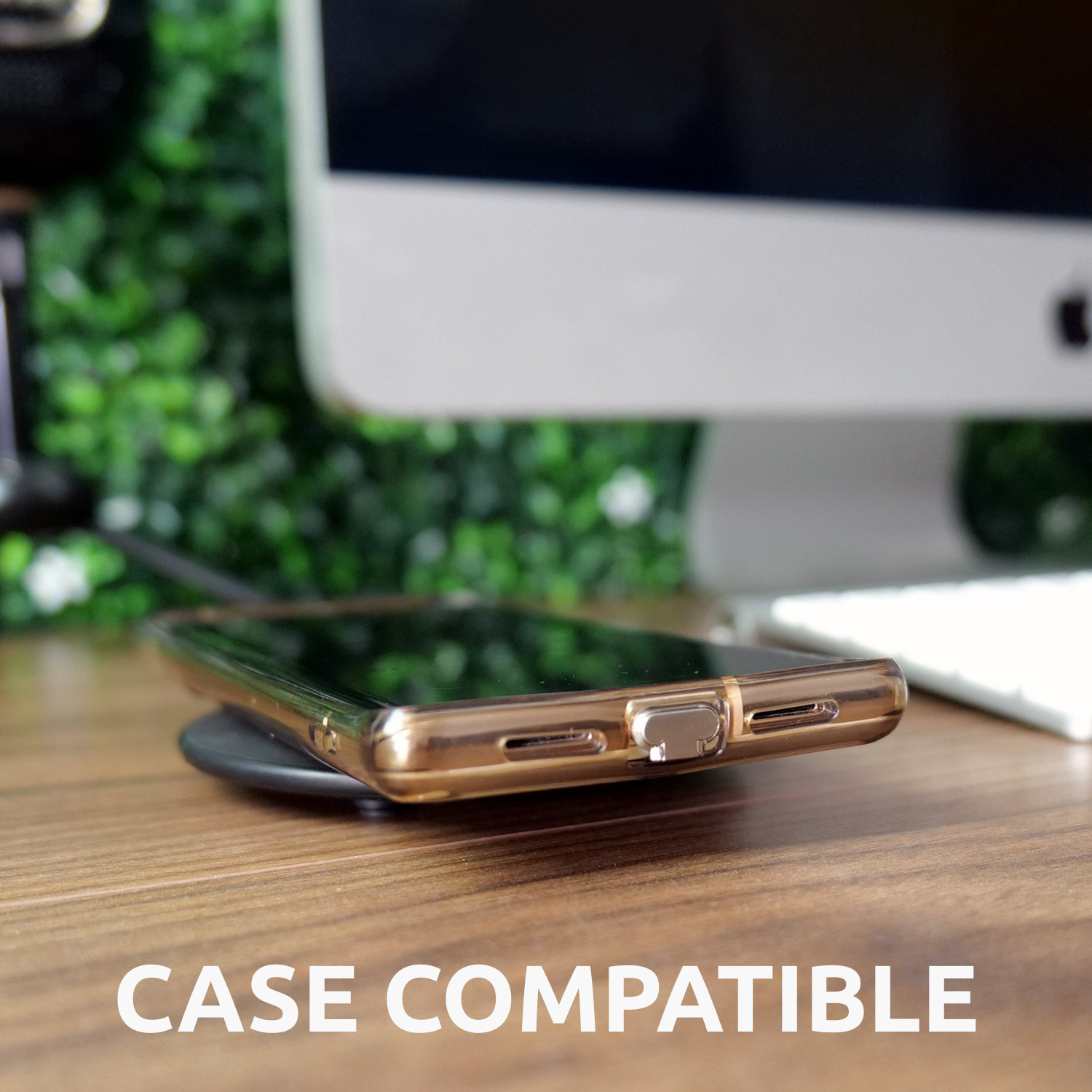 Compatible with cases up to 5mm thick
The Olixar Wireless Charging Adapter is able to charge your phone even when a case is on your phone! As long as the distance between your phone to the charging pad is under 5mm, your USB-C compatible phone will charge wirelessly through the case.
Ideal accessory for wireless charging car holders
Your commute or trips are the ideal times to wirelessly charge your phone as it's already being cradled by your car holder. If your car holder also charges wirelessly just pop your phone, with the adapter under the case, on your wireless charging car holder and charge your phone with ease. Make your commute worth it!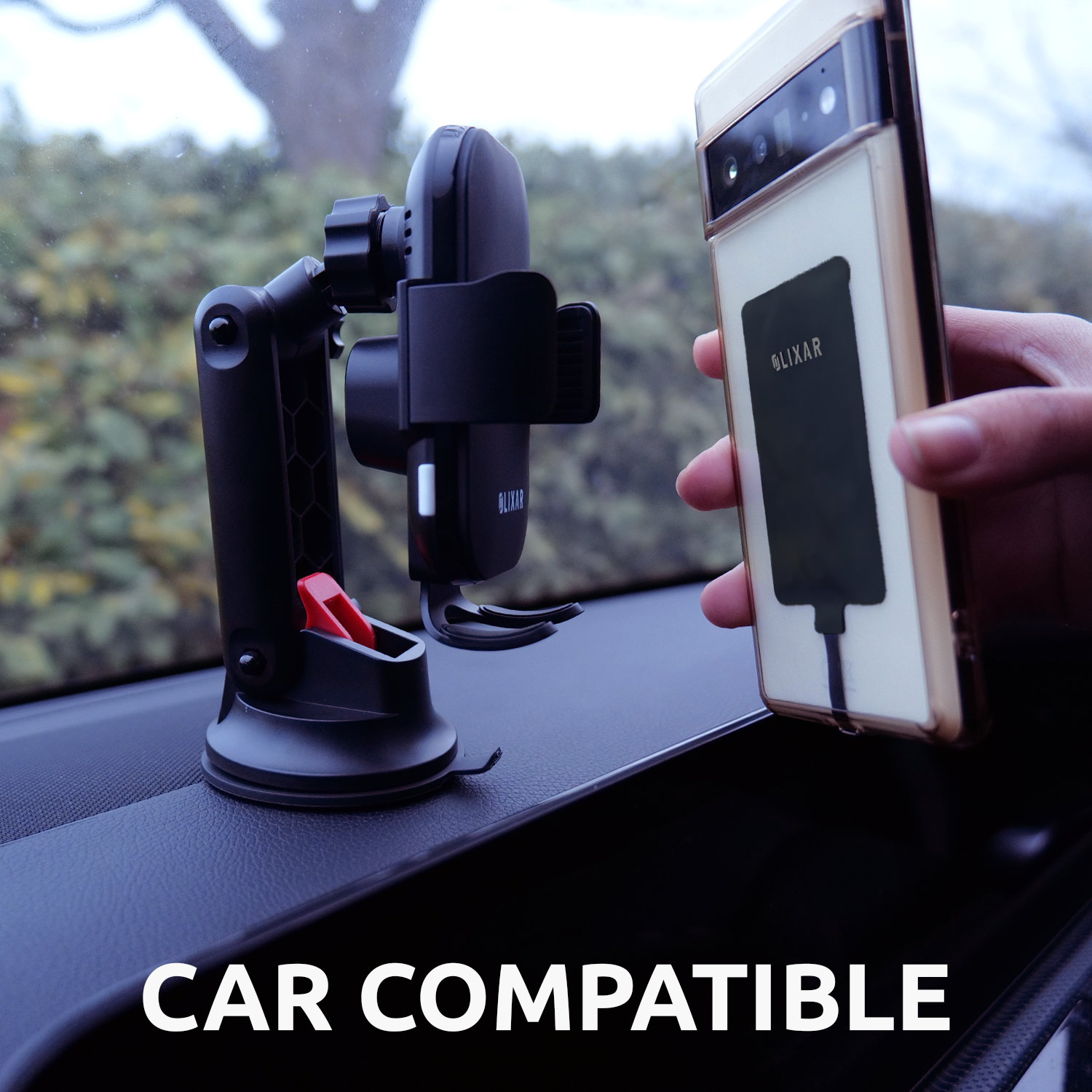 Helps declutter your desk
No more cables, no more mess! The Olixar Ultra-Thin Wireless Charging Adapter allows your USB-C compatible device to charge with no excess, bulky wires required. For a tidier way to provide the necessary juice to your USB-C device, simply plug the receiver into your phone's USB-C port and place it onto a compatible wireless charging pad (Please Note: Pad not included).
User Instructions:
Step 1: Insert the wireless receiver patch's connector into the phone's charging port.
Step 2: Attach the wireless receiver patch to the phone's back cover
Step 3: Optional - install your phone with the non-metal phone case.
Step 4: Place the phone onto the standard wireless charging pad / wireless charging dock / wireless external power bank / portable wireless charger.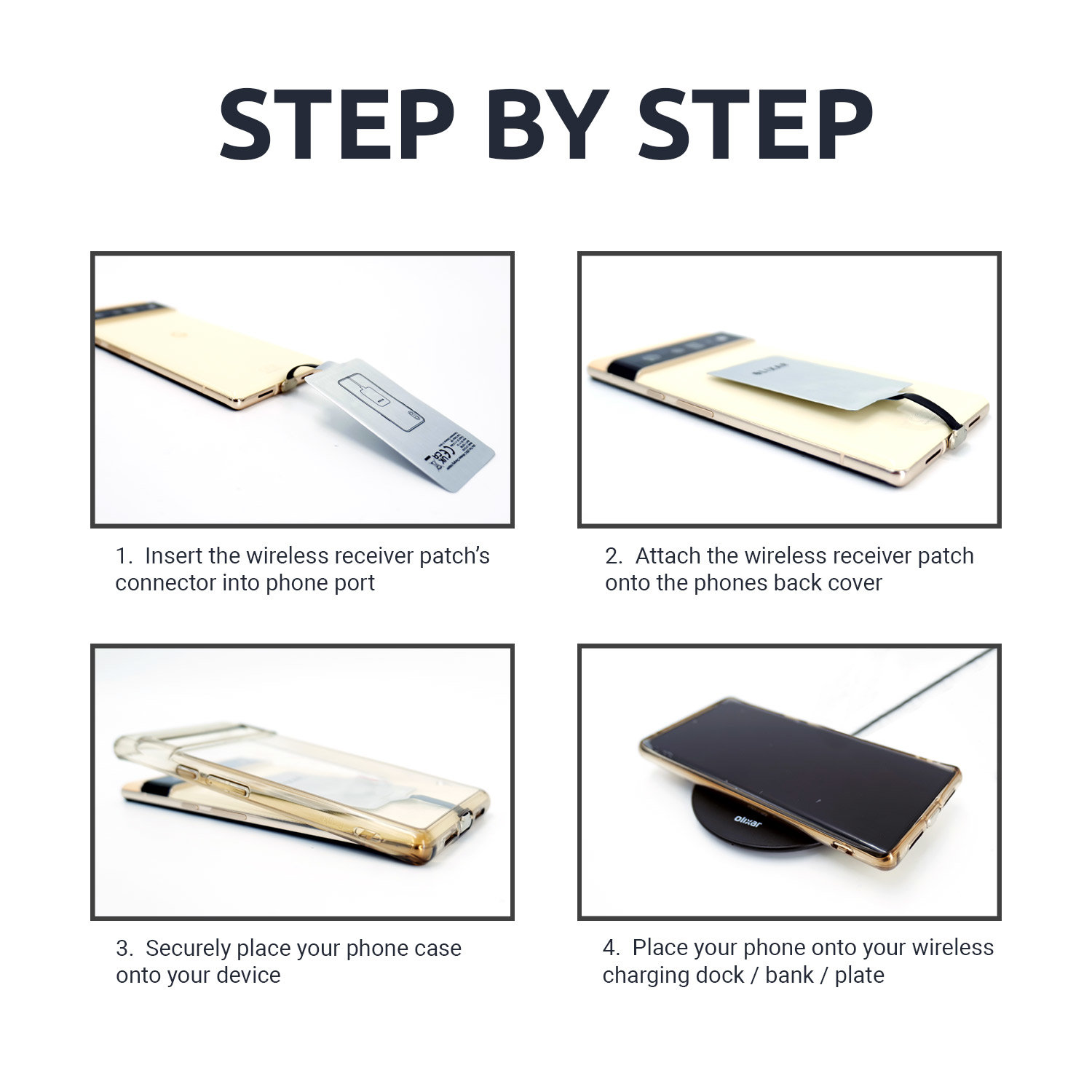 Please note: The charging speed will depend on the charger and the device that is paired with the adapter.

Technical specifications:
Input: 10V - 1A
Output: 10V - 1A Max
Total output: 10W
Transmission distance: 0-10mm
LXW: 7.5cm x 4.4cm ( length including adapter cable 11cm)
Detalles Clave
| | |
| --- | --- |
| Part No | OLX-93767 |
| UPC | 5056610806476 |
| Referencia | 93767 |
| Color | Negro |
| Brand Name | Olixar |
Envío y Devoluciones
Envío ordinario 4,50€
Lo entregará su cartero habitual. Si entra en el buzón se depositará ahí, sino se le dejará el papel amarillo para que pase a buscarlo por la oficina de Correos correspondiente. No incluye número de seguimiento. El plazo de entrega aproximado es de 6 a 8 días laborables (de Lunes a Viernes).
DHL 24/48h 26,99€
Lo entregará DHL Express. Incluye número de seguimiento y se solicitará firma. El repartidor siempre lo entregará en mano y suele llamar antes de realizar la entrega. El plazo de entrega suele ser de 24h, excepto en localidades más apartadas que son 48h (de Lunes a Viernes).
Si tu pedido es menos de 150€ (sin incluir gastos de envío), el IVA ya está incluido en el precio que sale a la hora de realizar el pedido. No habrá portes adicionales a la hora de entregar el pedido. Para más informaciones, ver la sección de información de envío.


Nota:
Los tiempos estimados de llegada se toman directamente de la información proporcionada por nuestros mensajeros. Estas son solo estimaciones, MobileFun no es responsable si esto varía. Todos los productos se envían desde nuestro almacén en el Reino Unido. Artículos faltantes o retrasados: tenga en cuenta que tendremos que esperar 20 días hábiles antes de poder rastrear, reemplazar o reembolsar los artículos perdidos. El Servicio de Correo no estará disponible para pedidos de alto valor, se aplicará el método de Envío Express.
Negativa a pagar cargos - Política de devoluciones
Si se niega a pagar los derechos de importación o el IVA recaudado sobre su envío, esto puede resultar en que el envío sea devuelto a Mobile Fun. En este caso, todos los cargos de devolución relacionados más un cargo mínimo de administración de £ 5.00 (o moneda equivalente al tipo de cambio actual) se cargarán contra el monto final de su reembolso.